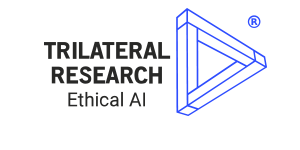 Trilateral Research a été fondée en 2004 et possède des bureaux à Londres (Royaume-Uni) et à Waterford (Irlande). Elle emploie plus de 120 personnes et a réalisé plus de 100 projets avec succès. Trilateral Research se passionne pour l'amélioration du monde en fournissant des solutions d'IA éthiques pour résoudre des problèmes sociaux complexes. Avec des services primés dans les domaines de la recherche, de la protection des données et des cyber-risques, de l'innovation éthique et des perspectives sociotechniques, notre équipe adopte une approche de bout en bout qui intègre pleinement les dimensions techniques, juridiques et de sciences sociales. L'IA éthique de Trilateral a un impact tangible sur la lutte contre les plus grands défis auxquels nous sommes actuellement confrontés, tels que l'esclavage moderne et la traite des êtres humains, l'action climatique, l'exploitation des enfants, la sécurité humaine dans les situations de conflit et de crise, et bien d'autres encore.
Rôle dans le projet Harpocrates
Trilateral Research dirige le package de travail GDPR Compliance, Legal and Ethical Impacts of Privacy-Preserving Technologies (WP6), et contribue à la tâche 2.3 : Privacy-Preserving and Byzantine-robust Federated Learning (M9-M30), tout en participant à des tâches au sein des WP3, WP5 et WP7.