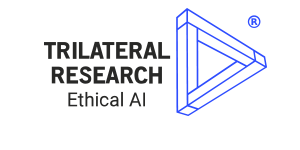 Trilateral Research was founded in 2004 and has offices in London (UK) and Waterford (Ireland), has 120+ employees and a track record of 100+ sucessfully delivered projects. Trilateral Research feels passionately about making the world a better place by providing Ethical AI solutions to tackle complex social problems. With award-winning services in research, data protection and cyber-risk, ethics innovation and sociotech insights our team takes an end-to-end approach that fully integrates the technical, legal and social science dimensions. Trilateral's ethical AI has a tangible impact in the fight against the biggest challenges we are currently facing such as modern slavery and human trafficking, climate action, child exploitation, human security in conflict and crisis settings, and many more.
Role in the Harpocrates project
Trilateral Research leads the GDPR Compliance, Legal and Ethical Impacts of Privacy-Preserving Technologies work package (WP6), and contributes to Task 2.3: Privacy-Preserving and Byzantine-robust Federated Learning (M9-M30)​, while helping on tasks within WP3, WP5 and WP7.