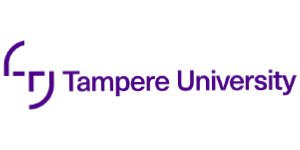 Tampere University (TUNI), Network and Information Security Group (NISEC)
The primary objective of the Network and Information Security Group (NISEC) is to bring together expertise in education, research, and practice in the field of information security and privacy. Active since 1996, NISEC has notable achievements nationally, such as pioneering the deployment of native IPv6 in Finnish campus networks, introducing and rolling out Eduroam-based wireless roaming in Finland, forming the TREX regional Internet exchange point, establishing internationally federated research testbeds with PlanetLAB and GENI, as well as creating two successful spinoff companies. The core competencies of NISEC currently traverse four areas: Network Security; IoT Security; Hardware-Assisted Security; Privacy and Usable Security.
Role in the Harpocrates project
NISEC will lead the security related research activities of HARPOCRATES. More precisely, the main focus will be on the design of efficient and provable secure Functional Encryption and Hybrid Homomorphic Encryption schemes. In addition to that, NISEC will conduct research on designing novel privacy-preserving machine learning frameworks for input, output and model privacy.