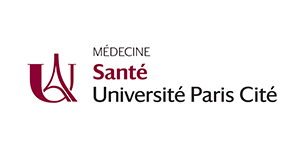 Paris Cité University (French: Université Paris Cité) is a public research university located in Paris, France. It was created by decree on 20 March 2019, resulting from the merger of Paris Descartes (Paris V) and Paris Diderot (Paris VII) universities, established following the division of the University of Paris in 1970. It was originally established as the University of Paris (French: Université de Paris), but was renamed by decree in March 2022 to its current name.
The Institut de Physique du Globe de Paris was integrated as a component institution. The University headquarter is at the heart of Paris, in the 6th arrondissement at boulevard Saint-Germain. Among the best universities worldwide, in 2021 it was ranked 14th among young universities according to the Times Higher Education and 65th according to the Shanghai Ranking.
Role in the Harpocrates project
The role in the project is to provide healthcare data for the cross border data exchange pilot.