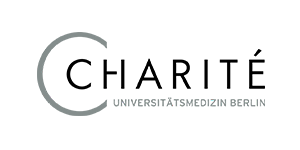 Charite Universitätsmedizin Berlin, Interdisciplinary Sleep Medicine Center
The Charite University Hospital is the joint medical faculty of Humboldt-University and Free University in Berlin, Germany. It is one of the largest university hospitals in Europe with four campuses and 3000 hospital beds. Now it is older than 300 years and has created many medicine nobel prize winners. Partner in this project is the interdisciplinary sleep medicine center. Sleep medicine is an interdisciplinary subject where many different data are collected. Different data are in-hospital sleep recordings with biosignals, video recordings, home sleep recordings, textual information and new wearable and smartphone sleep recordings. Cybersecurity is very important, because data from many different sources are collected and exchanged for a patient oriented diagnosis and taylored therapy.
Role in the Harpocrates project
The role in the project is providing a use case which can be rich example for medical data. It can serve as an excellent example because biosignals, images, videos, textual data are collected. Moreover data are collected inside the hospital, at outpatient care, and at consumer level with sleep tracking devices. The aim is to merge and evaluate data in a secure and transparent way.